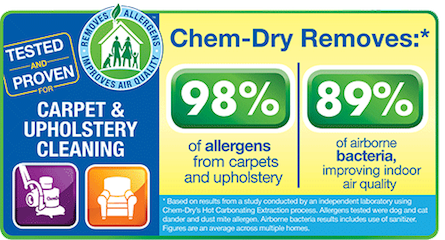 First Class Chem-Dry l is Your Healthy Home Provider
Because you trust us with your carpet, furniture, and everything in between we offer you effective, yet gentle, cleaning services. Our technicians stay up to date on the latest cleaning technology and solutions. It is our goal to provide you with the best cleaning services we can each time we clean your home. You have written and told us wonderful things regarding our services. We love to hear from you! 
You have told us we:
Are Top-notch

Are A service-oriented company

Didn't put on any sales pressure

Leave carpet looking new again
You have reviewed our staff saying our technicians are:
Amazing

Punctual

Professional

Polite and friendly 

Thorough 
You have also told us you:
Have used First Class Chem-Dry for more than 10 years

Are very pleased with the work we do

Had a 29-year-old carpet that looked brand new after we cleaned it

Highly recommend First Class Chem-Dry

Are a happy customer! 
Thank you for your kind words. Hearing great reviews from you reminds us that we make a difference in The Villages FL and the surrounding areas. If you have a review to leave us please write one up on Google!
We offer safe, effective and environmentally-friendly cleaning solutions for your entire home or office.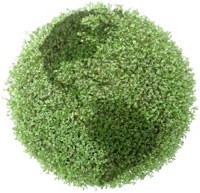 When choosing a carpet cleaning service, we understand that you're looking for more than just a basic cleaning service. You're looking for carpet cleaning professionals that you can trust to get out the tough, deep-down grime and stains in your carpets using a safe and healthy process. Chem-Dry is committed to providing you and your family with the peace of mind that comes from having a clean, refreshed and healthy home. It's the mission of Chem-Dry to provide exceptional customer service and a deeper, longer lasting and healthier clean that leaves your home cleaner and safer for your entire family.
Drier. Cleaner. Healthier.®
The Chem-Dry cleaning process was created to be a better solution for cleaning carpets with less environmental impact and reliance on residue-building soaps and chemicals that often create worse damage over time. We developed our proprietary Hot Carbonating Extraction process using the power of carbonation combined with our core cleaning solution, The Natural®, as that solution.
Combining the unique deep-cleaning properties of carbonation along with our Hot Carbonating Extraction process means Chem-Dry uses 80% less water than typical steam cleaning which dramatically reduces drying times and the risk of mold and mildew that excess water can cause. Our green-certified, safe and non-toxic cleaning solution - The Natural®, ensures that you're left with a deeper, longer lasting clean and a healthier, happier home for your family.
A Healthier Home
Chem-Dry offers a healthier clean on two levels: first, our products are safe for your entire family and second, by using less water we are helping combat mold and mildew growth in and under your carpet.
Chem-Dry has an extensive catalog of green-certified carpet cleaning products, including our primary cleaning solution, The Natural. The Natural, which is on the FDA's G.R.A.S. (Generally Recognized As Safe) list, contains zero phosphates or detergents and is completely safe and non-toxic for kids and pets.
Unlike Chem-Dry's process, typical steam cleaning not only utilizes harsh soaps and chemicals to clean your carpets, but uses a heavy amount of water that often soaks through to the carpet backing, creating a breeding ground for mold, mildew and bacteria. By taking a tip from Mother Nature, Chem-Dry uses a carbonating cleaning process that will leave your carpets and upholstery cleaner and helps promote a healthier home for you and your family. Thanks to our low-moisture, amplified hot carbonating extraction system, we can offer you a deeper, healthier carpet and upholstery cleaning that you can feel confident is safe for your kids and pets.
Since 1977 Chem-Dry has been dedicated to helping families live more healthfully … because a clean home is a happy, healthy home. Choose Chem-Dry for a healthier carpet and upholstery cleaning and a safer, refreshed home that the whole family an enjoy.
Chem-Dry – Drier. Cleaner. Healthier.®
We are proud to serve our clients in:
The Villages

Spring Hill

New Port Richey

Homosassa

Hudson

Wildwood

Brooksville

Wesley Chapel

Crystal River

Beverly Hills

Inverness

Hernando

Lecanto

Lakeland

Winter Haven

Haines City
Remember, our professionally-trained technicians are equipped with industry-leading equipment and proprietary solutions to clean and restore your home or business' most precious surfaces. From carpets and upholstery to tile, stone and more, First Class Chem-Dry l offers the best cleaning for you.
Call (352) 683-9757 today for a free quote.